Regular offerings of courses and workshops:
---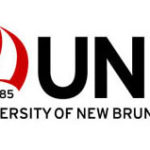 University of New Brunswick- FREDERICTON:
University of New Brunswick- SAINT JOHN:
University of New Brunswick- COLLEGE OF EXTENDED LEARNING:
If you are an adult learner, CEL provides a host of lifelong learning opportunities that may interest you.
Creative activities build a child's confidence and social skills. Check out our Design Works Camps for Kids & Teens.
Engage! Enrich! Enjoy! Pursuing knowledge and experience keeps our minds and bodies engaged. Consider adult evening and weekend Leisure Learning Courses in Fredericton and Saint John.
Enrich your life with music. We offer a broad range of programs through our Centre for Musical Arts. Be it music instruction for youth and adults through our Conservatory programs, or our March Break and Summer camps, which allows our younger students a chance to develop their musical skills in a fun environment with their musical peers.
The Andrews Initiative offers quality learning opportunities in contemporary topics. In 2014-15 we're 'Re-Imagining the Internet' with great speakers and courses!
The UNB Art Centre engages members of the public in a creative, multi-cultural, multi-generational approach to appreciating the visual world. We create opportunities for creative, innovative, lifelong learning. Check out our current exhibition!
The ArtZone student art collective brings together UNB, STU, and NBCCD students. We embrace all forms of art making & artistic expression through workshops, exhibitions and more!
Fredericton Spring Courses:
Arts and Culture
Writing & Literature
Photography+ Craft
Saint John Spring Courses:
Photography
Music
Writing and Literature
Visual Arts
---
The New Brunswick College of Craft & Design (NBCCD)
The New Brunswick College of Craft and Design (NBCCD); welcomes students of all ages and backgrounds into our Visual Arts learning-centered cultural community. NBCCD provides an excellence foundation for professional practice and personal development, fostering creative enterprise and applied learning in craft and design.Students from all age groups and backgrounds are embraced at NBCCD. The College fosters a personal voice and vision, within an atmosphere of collegiality and mutual respect.
---
Université de Moncton
---
McKenzie College:
---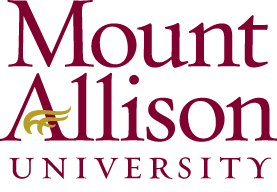 Mount Allison University:
---
St. Thomas University: