The List presents the events of the members of the Association des groups en arts visuels francophones ( AGAVF ), that is to say fifteen artist-run centers and galleries across Canada, and compiles calls for submissions in visual arts, media arts, performance, art. public, residences aimed at artists and curators.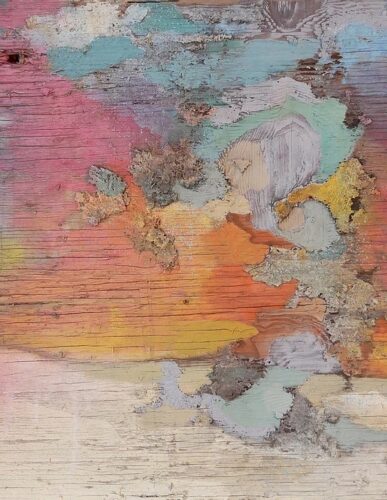 Martin Krykorka – Natural cycles exhibition
at Galerie Bernard-Jean de Caraquet
News from AGAVF
ARTériel, a brand new cultural podcast!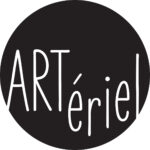 The AGAVF congratulates the arrival of this brand new creative radio laboratory that explores the cultural ecosystem of the Greater Moncton area and beyond.
Each episode of this podcast is unique, allowing you an intimate look behind the scenes of contemporary art! You will find, among other things, conversations between artists, visits and exhibition reviews, testimonials and a review of significant cultural activities.
ARTériel is an initiative of the Imago printmaking studio, the HAT Collective, the Louise-et-Reuben Cohen Art Gallery and the Sans Nom Gallery. Listen to all the episodes: https://www.arteriel.ca/en/episodes
Imago Printmaking Workshop
 (Moncton)
Marc-Antoine K. Phaneuf and Blake M. Morin – Épistola – Le bon fils: Anticipation and realization
from April 15 to May 20, 2021
140, rue Botsford, ground floor of the Aberdeen Cultural Center
Moncton, New Brunswick
www.atelierimago .com
Louise-et-Reuben-Cohen Art Gallery (Moncton)
Sandrine Duquenne, Émerise LeBlanc-Nowlan and Florence Renson – Annual Exhibition for Graduates in Visual Arts 2021
from April 15 to May 30, 2021
Université de Moncton
Moncton, New Brunswick
www.umoncton.ca/umcm-ga
No Name Gallery
  (Moncton)
Vanessa Moeller – Bean There, Done That. 2018-2020
Monica Chamberlain – Inside the lines
from March 5 to April 30, 2021
Les Traversées with Phanie Bernier and Mathieu Léger
Cross residence with AdMare
140, rue Botsford, local 16
Moncton, New Brunswick
www.galeriesansnom.org
Calls for submissions
1.Calls in French from Canada
AGAVF – L'incubateur en curissariat – May 3
La Centrale – Public intimacy performance – Montreal – May 23
Edmundston Arts Center – May 5
Les Percéides Festival – Percé – May 21
VU – Quebec – April 30
Center d'Art daphne – Montreal – May 15
2.Calls in English from Canada
Hold Fast Contemporary Arts Festival – Eastern Edge – St John's – May 21
Neutral Ground – Calgary – June 1
Small File Media Festival – Vancouver – June 4
Emerging Digital Artists Award – June 15
Riverworks – Prince Edward Island – May 7
New Adventures in Sound Art (NAISA) – Toronto – May 14
Craft Ontario – Toronto – June 7
AKA Artist-run Center – Saskatoon – ongoing
Southern Alberta Art Gallery – Lethbridge – ongoing
3.international calls
Phileas – a fund for contemporary – Vienna – September 10
Tuwaiq international sculpture symposium – Riyadh – May 7
4.residences
Villa Saint-Louis Ndar – Senegal – June 20
Villa Belleville – Paris – May 9
Canadian Museum of Immigration Pier 21 – Halifax – May 21
Residency for Black trans visual artists – Palm Springs – May 18
Open Studio – May 31
Center Sagamie – 15 June
Dazibao – Instagram residency – May 1
Zocalo artist center – Longueuil – May 21
Ephemeral district – Vaste et Vague – Montreal – Matapédia – May 2
Call to artists from Quebec and the Atlantic provinces – East-North-East – Saint-Jean-Port-Joli – May 9
5.public art
Mississauga's Sculpture Court – May 30
Mural Public Art Project at CN – GO Train Overpass in Toronto – April 30
Artist Roster for Stratford Mural Projects – Stratford – May 5
Platforms – Vancouver – June 3
481 UNIVERSITY UNITED BLDG – Toronto – June 11
Cambridge Street North – Ottawa – May 25
Indigenous public art – Ottawa Public Library and Library and Archives Canada – Ottawa – April 12 and May 31
6.for commissioners
Curatorial incubator 3rd edition – AGAVF – May 3
AdMare – call for curators in current art – June 20
VTape – Curatorial incubator – Toronto – June 1
Artspace Artist Run Center – jobs Artistic Director / Curator and Director of Operations and Development – open until to what fulfilled
revie Inter, current art – May 1
Cosmis Bulletin – May 1
East of your empires – Quebec – ongoing
Revue de Paris – call for contributors – ongoing