Office closed on Septembre 30 // Bureau fermé le 30 septembre
We live, work and play music on the unceded territory of the Wəlastəkwiyik + Mi'kmaq + Peskotomuhkati Peoples. We encourage you to support and champion Indigenous artists, artisans and creators. // ous vivons, travaillons et jouons de la musique sur le territoire non cédé des peuples Wəlastəkwiyik + Mi'kmaq + Peskotomuhkati. Nous vous encourageons à appuyer les artistes, artisan.es et créateurs.trices Autochtones.

News from M3D14
M3D14 (pronounced M3D14) will be dropping a new mini EP on the 10th of October. The TV-for-A-Head electronic musician from Fredericton will be presenting 5 new tracks with a spooky them, just in time for Halloween! +++ info >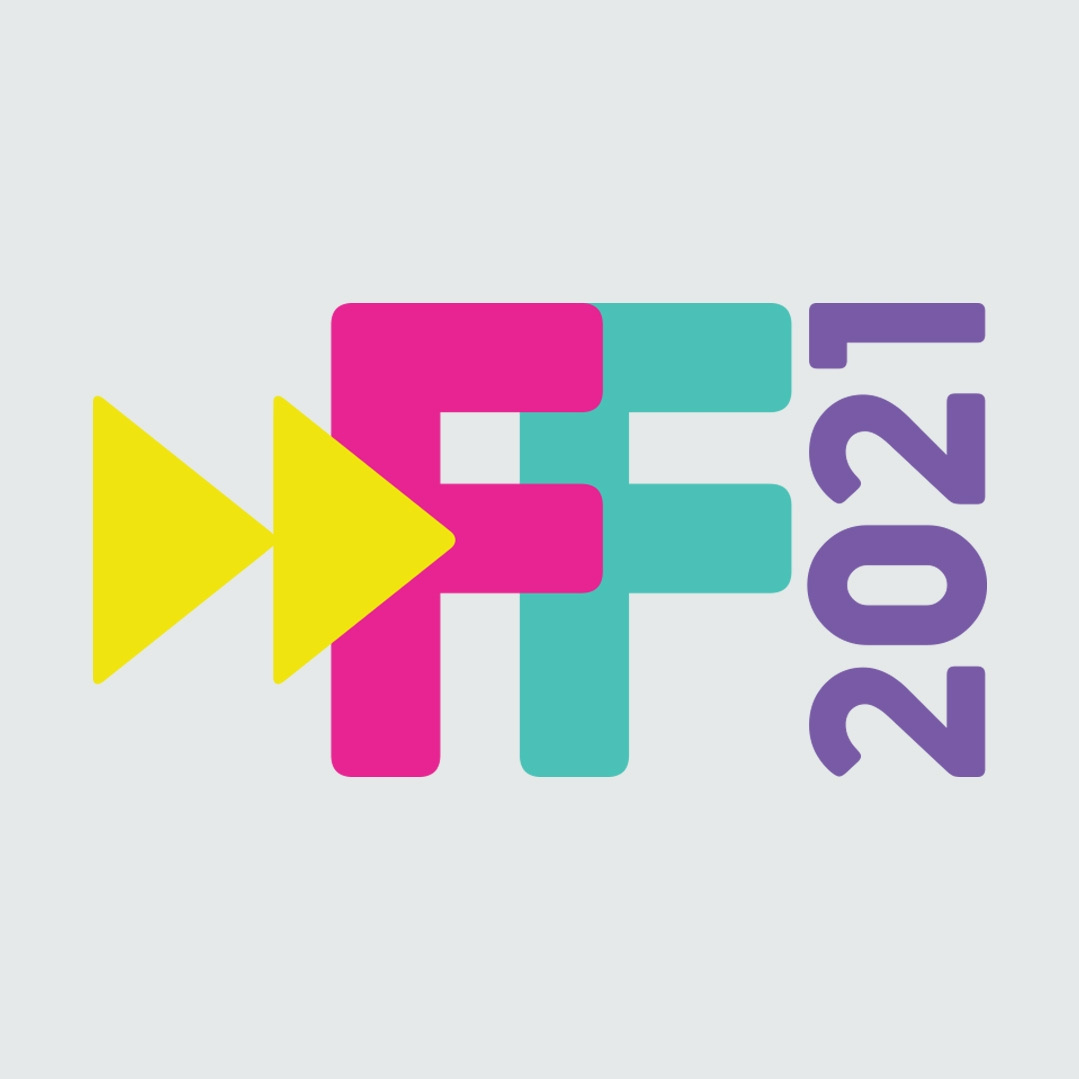 FEST FORWARD 2021
FEST FORWARD is back for 2021 featuring 2 incredible showcases!
Friday, October 1st – MARIAN  · Lil Omar  · Run the River and Lenny Lisgar FKA L.A. $ole
Saturday, October 2nd – JULIE AUBÉ · Joey Robin Haché · Lazermortis

Doors at 6:30, Shows at 7:00  +++ info >



New release from Ceeb Dread
Hip-hop artist Ceeb Dread just released a new song on Spotify, "4 bells rang". +++ info >



Aaron MacDonald live at Mel's Tearoom
Aaron MacDonald is Cape Bretons answer to John Prine and you can catch him live at Mels Tearoom 17 Bridge steeet Sackville NB Sunday Oct 3 at 3:00 pm.  Tickets available Tickets are $10 online or at the door. +++ info >



Jono's first single
Jono's first single from his upcoming project Party Chenous, "L'Invitation", is available on all digital streaming platforms. A chiac rapper from Moncton, he's recently performed at Pop Montreal and will be part of Music NB's Festival 506! +++ info >



New Music from James Lingley + Live @ Yip Cider
"End of Summer", co-written with Saint John singer-songwriter Mike Biggar, is out now on all streaming services. Catch James live Oct. 9th at Yip Cider in Long Reach, NB as part of a songwriters' circle featuring Catherine Kennedy, Andrew Clark and Brad White. Tickets are $25 and can be reserved by calling (506) 650-4496 or (506) 571-0068. +++ info >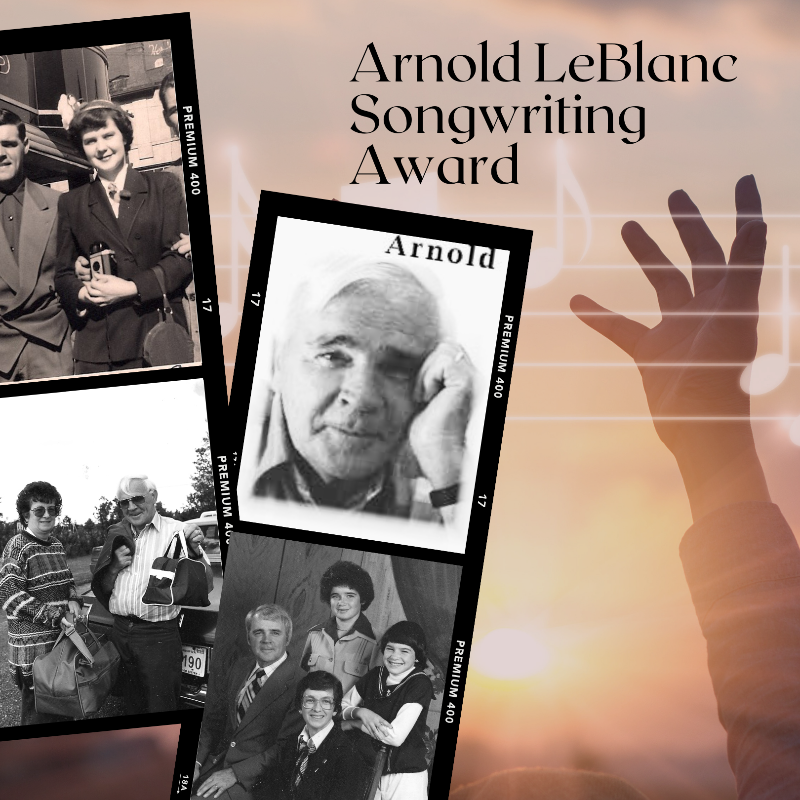 Arnold LeBlanc Songwriting Award
The Arnold LeBlanc Songwriter Award seeks to spotlight talented emerging New Brunswick songwriters in honour of Miramichi-born Arnold LeBlanc. Arnold was gifted with a golden singing voice. As a young child, he sang in the church choir and continued to sing well into his golden years. Arnold could whistle entire songs with perfect pitch and sang every day of his life. DEADLINE: 1 DEC 2021 +++ info >



From Love by Boy TMultidisciplinary artist from Hartland, NB, Boy T just released a new video for their song, From Love (Heart of the Land). The video was filmed featuring the town and the people of Hartland.
#NewBrunswick #Fromlove #Heartoftheland +++ info >



John Adam Ian on Twitch
Songwriter based in Saint John, John Adam Ian, is experimenting with livestreaming. He has begun pre-production on his new album and he'll be streaming his recording sessions live at on his Twitch account. +++ info >



Robert Thomas & the sessionmen – NEW RELEASE
With 3 Singles out so far totalling 60,000 Spotify streams and 51,000 YouTube views, Robert and the band will drop their latest release, "Hot in Here" this week. The tune is a high energy, up tempo take on global warming and features a sizzling video and a "hot, hot, hot" solo by sessionmen stalwart and co-writer Ray Legere. The sessionmen for this one are, Geoff Arsenault, Bruce Dixon and Lina Boudreau. The band will live stream the tune and others on social media in October. +++ info >



Kylie Fox releases video for Horny and Bored
Kylie Fox has collaborated with filmmaker Jillian Acreman on her latest video project release. Horny and Bored, a B-side track off Fox's latest album Green, speaks to the pandemic's fourth wave frustration, and the longing for physical closeness. +++ info >



Jason Anderson releases new song
Fredericton indie folk singer-songwriter Jason Anderson has released Canyonlands, a 5-song collection of beautiful, meditative indie folk. Anderson, who has collaborated as a guitarist with artists such as Mount Eerie and Strand of Oaks, is excited about his new solo release. +++ info >



Sourire – Deuxième extrait du EP, II, de Phil Athanase
L'Artiste pop-rock Acadien Phil Athanase lance un nouvel extrait intitulé Sourire en marge de son nouveau mini album (EP) II. L'album est disponible dès maintenant sur les plates-formes numériques, comme Bandcamp, Apple Music et Spotify. +++ info >



CHASING STORMS
IZABELLE announced that her newest single CHASING STORMS is out. The song is available on all music platforms for all to enjoy. "Chasing storms" provides a glimpse into what fans can start to expect from the artist, authenticity.  
From powerful melodies and vocals to very personal lyrics, IZABELLE reclaims her inner-strength in the epic search for self discovery. +++ info >



Battle of the Arts NB – Igniting Black Youth Voice through the arts
Join Our Series of Virtual arts showcase and conversations with black youth in the arts. Live streaming starts This September through November (Saturdays), 2021, all on BOTA – NB Youtube channel. At BOTA, we amplify, mentor, promote, elevate, empower, all through leadership and the arts. Don't miss out on any of these series. 
+++ info >



SSI Soundstage
Sound Specialists Inc.(SSI) is looking to partner with bands to provide an avenue for bands to play together in a safe and social distance manner. Full audio, video and lighting production is provided to stream live. For more information or booking availability please contact us on all our social media, click the "Book Today" button on our website or email soundstage@ssiaudio.com +++ info >



@ CHARLOTTE STREET ARTS CENTRE
The Charlotte Street Arts Centre sustains, promotes and develops the arts by providing access to an essential hub of professional resources, facilities and dynamic programming within the New Brunswick community.
For an up-to-date schedule: +++ info >



@ THÉÂTRE DU MONUMENT-LEFEBVRE
Salle de spectacle • Café culturel • Exposition muséale sur l'Odyssée acadienne • Centre d'information aux visiteurs • Lieu historique national du Canada +++ info >



@ THE CAP
The Cap, home for live music in Fredericton, now includes an on-site nano-brewery, daytime record retail and beer to go, all accompanied by plenty of seating on sunny or shaded patios!
+++ info >



@ THÉÂTRE CAPITOL THEATRE
Le Centre des arts de la scène du Grand Moncton / Greater Moncton Performing Arts Centre
Pour la liste complète des spectacles reporté et/ou annulés CLIQUEZ ICI. // CLICK HERE for the up to date list of rescheduled and cancelled performances.



@ CENTRE DES ARTS D'EDMUNDSTON
Le Centre des arts d'Edmundston, situé dans une ancienne église au cœur du centre-ville, est un espace dédié à la création et à la diffusion des arts. Le Centre offre une programmation artistique variée, de qualité, par l'entremise de spectacles, d'ateliers de création et de formation et d'expositions. Véritable carrefour de créativité, c'est ici que les artistes et le public se rencontrent pour explorer diverses formes d'art. Il est un espace de découverte où la créativité bouillonne. +++ info >


@ CENTRE CULTUREL DE CARAQUET
Le Centre culturel de Caraquet offre gratuitement des locaux insonorisés pour les artistes et enseignant(e)s en musique et chant. 125 pieds carrés par local, un piano droit dans chaque local et autres instruments de musique disponibles sur demande. Pour réservations: 506.726.5001 +++ info >

NOUVEAU PROGRAMME POUR 2021-2022
Dans la foulée du financement supplémentaire au Fonds de la musique du Canada (FMC) annoncé le 6 août dernier, nous sommes heureux d'annoncer le lancement d'un nouveau programme : Axe 2 – Soutien aux concerts devant public. L'objectif du programme est de supporter la reprise, en toute sécurité, des concerts au pays au cours des prochains mois. +++ info >



Emergency Support Funds: Stream 2
FACTOR marks the launch of Budget 2021/Stream Two, the SUPPORT FOR LIVE CONCERTS program – a $20 million program which will assist Canadian musicians, venues, and promoters in the Canadian live sector weather the pandemic. The elements targeted by Support for Live Concerts are in planning and presenting in-person and hybrid concerts domestically. +++ info >



CATAPULT Arts AcceleratorArtsLink NB's CATAPULT Arts Accelerator gives New Brunswick artists the tools to be prolific & build sustainable careers. Business skills training, career development, workshops, and mentorship – all in one program. 
FALL 2021 SESSION (ONLINE/SAINT JOHN) OCTOBER 17 – DECEMBER 5

SPRING 2022 SESSION (ONLINE/SAINT JOHN) JANUARY 8 – MARCH 6

www.artslinkcatapult.com



BECOME A MUSICNL JUROR
MusicNL is seeking expressions of interest from qualified individuals from the music community who would like to jury on the 2021 selection committee. Jurors will review showcase and award nominee submissions to determine successful applicants in each category. +++ info >



East Coast Music Awards + ShowcasesSubmissions for Awards and Showcasing at the 2022 East Coast Music Awards: Festival & Conference in Fredericton, New Brunswick, May 4 – 8, 2022, are open and closes October 8, 2021 at 11:59 PM. All 2022 Manuals for submissions are available now for review and preparation at ecma.awardstage.com.