The List presents the events of the members of the Association des groups en arts visuels francophones ( AGAVF ), that is to say fifteen artist-run centers and galleries across Canada, and compiles calls for submissions in visual arts, media arts, performance, art. public, residences aimed at artists and curators.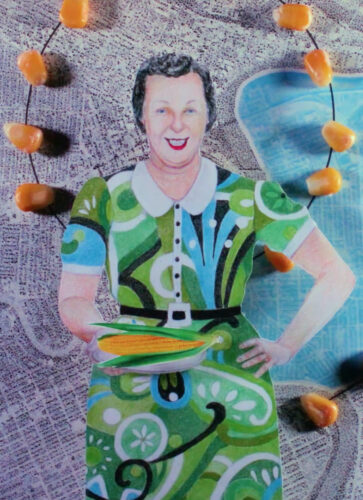 News from AGAVF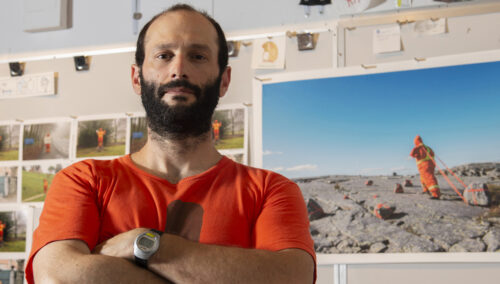 Mathieu Léger winner of two awards: recognition of his exceptional career
Congratulations to Mathieu Léger, recipient of the Strathbutler Prize presented by the Sheila Hugh Mackay Foundation of New Brunswick, as well as the 2021 Lieutenant Governor's Award for Excellence in the Visual Arts , recognition of his exceptional artistic achievements by the Council. of the Arts of New Brunswick, nominee for the award.
Programming of AGAVF members
House of French-speaking visual artists (Saint-Boniface)
Danielle Sturk – El Toro Jukebox
from September 23 to November 27, 2021

Alexandra Keim, Allison Moore, Alyssa Bornn, Andrew Beck, Barb Bain, Bella Luna, Beth Gage, Bev Pike, Briony Haig, Cameron Johnson, Charlene Brown, Chase Martin, Colette Balcaen, Colleen Leduc, Connie Chappel, Chris Simonite, Dena Decter , Derek Brueckner, Elise Dawson, Francesca Carella Arfinengo, Francine Martin, Frank Stanley David Livingston, Gilles Hébert, Grant Guy, Gurpreet Sehra Dhanjal, Heather Komus, Julian Kirchmann, Karen Cornelius, Ken Gregory, Ken Harasym, Kieran Valde, Lily Despic, Lindsay Joy, Loricia Pacholko-Matheson, Mariana Muñoz Gomez, Meganelizabeth Diamond, Melanie Wesley, Racheal Tycoles, Rachel Schappert, Sacha Kopelow, Sandra Brown, Scott Fitzpatrick, Sean McLachlan, Seth Woodyard, Shelley Vanderbyl, Shereen Ramprashad, Sheri Turner Abbott, Susan Turner, Theo Pelmus, Tracy Peters, Valérie Chartrand,Yolanda Paulsen, Zephyra Vun– StudyUntitledStudy
Curator: Connie Chappel
101-219, boulevard Provencher
Saint-Boniface, Manitoba
maisondesartistes.mb.ca
Louise-et-Reuben-Cohen Art Gallery (Moncton)
Exhibition presented as part of the media arts section of the Festival international du cinema francophone en Acadie
Fall 2021
Université de Moncton
Moncton, New Brunswick
www.umoncton.ca/umcm-ga
Galerie Sans Nom (Moncton)
Lucas Morneau – Queer Newfoundland Hockey League
Lucia Choulakian – Féminicide
Van Pham – Beneath the Veil
from October 8 to November 5, 2021
140, rue Botsford, local 16
Moncton, New Brunswick
galleriesansnom.org
Calls for submissions
1.Calls in French from Canada
Baie-Saint-Paul International Contemporary Art Symposium – December 15
La Centrale Galerie Powerhouse – Montreal – November 15
Venice Biennale in Architecture – November 29
OBORO – Montreal – November 15
Culture Trois-Rivières – February 1, 2022
Aprim – Montreal – December 1
Dazibao – Montreal – October 15
Printing – Montreal – November 29
La Centrale Galerie Powerhouse – Montreal – October 15
McClure Gallery – Montreal – October 15
Center Clark – Montreal – November 1
Caravanserai – Rimouski – October 1
Revue Ancrages – Acadie – November 15
2.Calls in English from Canada
countermap.land – several locations in Canada – November 15
Hotam Press Gallery – Vancouver – December 3
Richmond Public Art Program and Richmond Art Gallery – October 15
McClure Gallery – Montreal – October 15
Craftivism = craft + activism – Canadian Clay & Glass Gallery – none date
Images Festival – Toronto – October 15
3.international calls
ArchDaily's 2021 New Practices – October 31
Rencontres Internationales Sciences & Cinémas – October 30
NYC Open Call – apexart – October 31
European Media Art Festival – Osnabrück – January 7, 2022
4.residences
Villa Beleville – France – November 6
Productions Recto-Verso – Québec – November 5
Indigenous Artist in Residence – November 25
Toronto Waterfront Artist Residency – October 27
DAÏMÔN – Gatineau – October 29
Ceramic Arts Residency at the Canadian Clay & Glass Gallery – Waterloo – 15 October
Circular Workshop – Montreal – October 31
5.public art
Silos – Rio Tinto port facilities and rail services – La Baie – October 31
Temporary Floating Public Art – Harbor Square Park Basin – Toronto – December 10
Calgary Arts Development public art microgrant investment funds – October 18
Artist-Initiated Public Art for City of New Westminster – November 26
ArtworxTO – October 18
Poèmes-posters – Québec – October 25
Passages insolites – Exmuro – Québec – October 15
Brampton Fire and Emergency Services Memorial – October 14
7th Street South & Post Public Art Project – Lethbridge – November 2
6.for commissioners
Fédération des francophones de Terre-Neuve et du Labrador (FFTNL) – job Coordination of the Francophone Cultural Network – in progress
MST Performative Art – job Co-Director – November 8
Indigenous art writing award – November 21
Geist Foundation – associate director job – Vancouver – October 26
Museums Director – University of Alberta Museums – Edmonton – October 15
direction générale – Regart – Lévis – October 15
Nasher Prize Graduate Symposium: open call for papers – November 19
Contributions – Blockchain Scenes – Journal of Digital Social Research – 15 October
Center Clark – Montreal – November 1
esse art + opinion – No. 105 – Dossier Nouvel nouvelle age – January 10, 2022