Featured Country Artist: LAURIE LEBLANC
Meet Laurie LeBlanc, Music-Musique NB's featured artist for September as part of the Canadian Country Artist Discovery program- a collaboration between provincial MIAs highlighting country artists across Canada. 


FB: Laurie LeBlanc Page officielle
Website: https://laurieleblanc.com/en/
IG: https://www.instagram.com/laurieleblancartiste/
Twitter: https://twitter.com/Laurie_LeB
Spotify: https://tinyurl.com/spotifylaurie



Festival (506)PART 1 | LIFT OFF – OCT 21-23
Reach for the Stars: The Prix MNB Awards
In space, everyone can hear you sing: In-Person Showcases in Fredericton + Miramichi + Moncton. 

PART 2 | TOUCH DOWN – NOV 18-20
CONFERENCE (506): Artists are from Mars, Delegates are from Venus +++ info >

PARTIE 1 | DÉCOLLAGE – OCT 21-23
Visez les étoiles: Les Prix MNB Awards
On a chanté sur la Lune: Vitrines en personne À Fredericton + Miramichi + Moncton

PARTIE 2 | ATTERRISSAGE – NOV 18-20
CONFÉRENCE (506) : Les artistes viennent de Mars, les délégué.es viennent de Vénus +++ info >


MID DEADLINE // DATES LIMITES DU DIM
ROLLING: Live Performance | Professional Development + Business Travel | Showcase

SANS DATE: Activités scéniques | Développement professionnel + démarchage | Vitrine

mid-musicnb.org // dim-musicnb.org

Kylie Fox releases video for Horny and Bored
Kylie Fox has collaborated with filmmaker Jillian Acreman on her latest video project release. Horny and Bored, a B-side track off Fox's latest album Green, speaks to the pandemic's fourth wave frustration, and the longing for physical closeness.  +++ info >



United By Song
Across New Brunswick, United Way is putting your contributions to work where they have the greatest impact. Together, we are creating lasting change right here in our local community. To demonstrate this incredible impact, we're inviting you to an Atlantic-wide, one time only, virtual event called United by Song. The event is open to all residents of Atlantic Canada. It is best suited for those aged 16 and up, due to mature content. 
Attendance is FREE, however online registration required: unitedbysongatlantic.eventbrite.ca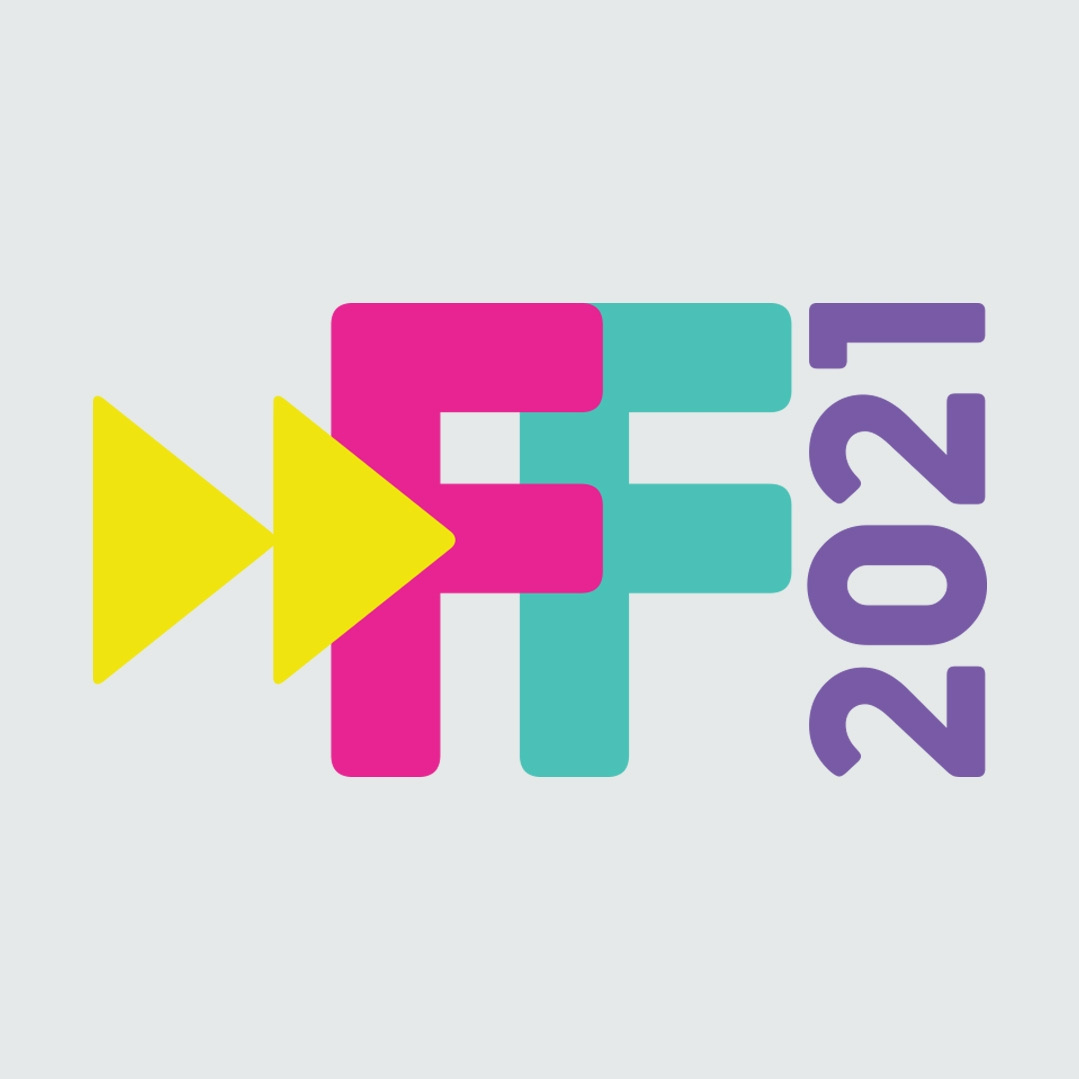 Submissions for FEST FORWARD 2021 NOW OPEN
FEST FORWARD (OCT 1-3) is a professional development weekend/festival open to all emerging music acts of all ages & genres.  Selected participants must be available to participate throughout the entirety of the festival. 

Deadline to apply is Friday September 17th.  +++ info >



Sackville Festival of Early Music
September 17-19, 2021: his year's festival will feature inspiring performances curated especially for our 17th season. Listen how I dance: Music to be seen and a dance to be heard (Friday, Sept. 17), London-based and international touring ensemble Stile Antico (Saturday, Sept. 18), and some of the finest early art music performers in eastern Canada Concerto delle donne (Sunday, Sept. 19). +++ info >



Jason Anderson releases new song
Fredericton indie folk singer-songwriter Jason Anderson has released Canyonlands, a 5-song collection of beautiful, meditative indie folk. Anderson, who has collaborated as a guitarist with artists such as Mount Eerie and Strand of Oaks, is excited about his new solo release. +++ info >


Sourire – Deuxième extrait du EP, II, de Phil Athanase
L'Artiste pop-rock Acadien Phil Athanase lance un nouvel extrait intitulé Sourire en marge de son nouveau mini album (EP) II. L'album est disponible dès maintenant sur les plates-formes numériques, comme Bandcamp, Apple Music et Spotify. +++ info >


CHASING STORMS
IZABELLE announced that her newest single CHASING STORMS is out. The song is available on all music platforms for all to enjoy. "Chasing storms" provides a glimpse into what fans can start to expect from the artist, authenticity.  
From powerful melodies and vocals to very personal lyrics, IZABELLE reclaims her inner-strength in the epic search for self discovery. +++ info



Six Gun Smoke's debut album
Six Gun Smoke's self titled debut album previously only available in digital format is now available in physical form (CD).
For ordering information visit the Six Gun Smoke facebook page.
https://www.facebook.com/sixgunsmoke

*Local delivery available in Moncton and Miramichi areas. 


New Single "Look at Me Now"
Andrew Moore has returned with his first release in five years, Look at Me Now is a snappy, smooth, summertime groove that will get you out of your seat. After spending years in Asia performing with multi-award winning and platinum record selling artists such as Dimash Kudaibergenov (America's Got Talent), Kris Wu and Jolin Tsai, Andrew has returned to Canada to release his next single, Look at Me Now. +++ info >



New Single "Anything"
Another classic NB folk song from Mike Bravener and Bluebird with a fresh spin will be released on Friday September 17th on all digital platforms. "Anything" is a fun uptempo tune written sometime in the late 1800's by Alec Norrad. You can hear the song  and story on Saturday September 11th on CBC Weekend Morning show with Bill Roach. +++ info >


RT and the Sessionmen Update
With Jacksonville drawing over 5000 Spotify streams and 19,000 YouTube  streams in just 8 weeks, RT and the sessionmen are ready to drop their next Single – an up tempo look at global warming called "Hot in Here" – stay  tuned…Sept 13, 2021 +++ info >



Entre ce que j'dis… de Maggie Savoie
Maggie Savoie, revient en force avec un nouvel album, Appalaches. Le premier extrait « Entre ce que j'dis… » apporte l'auditeur sur la route de l'autodérision. La marge est souvent grande entre ce que l'on veut et ce que l'on peut ou ce que l'on dit et ce que l'on fait. Ce thème universel est exploré par l'artiste, dans une ambiance pas mal « chill » où le jeu de guitare unique de Maggie Savoie est bien présent en toute simplicité. +++ info >


Battle of the Arts NB – Igniting Black Youth Voice through the arts
Join Our Series of Virtual arts showcase and conversations with black youth in the arts. Live streaming starts This September through November (Saturdays), 2021, all on BOTA – NB Youtube channel. At BOTA, we amplify, mentor, promote, elevate, empower, all through leadership and the arts. Don't miss out on any of these series. +++ info >



Call for East Coast artists by Mark Howard
Legendary music producer Mark Howard (Neil Young, Joni Mitchell, Tom Waits, Barenaked Ladies, Emmylou Harris, Willie Nelson, The Tragically Hip, K.D. Lang, Bob Dylan etc.) has recently moved to Cape Breton, N.S. where he is looking to record local/regional songwriters/recording artists. His most recent production is the "Barenaked Ladies" July 16, 2021 album release called "Detour de Force."
Mr. Howard is accepting submissions through a local NB partner A/R Group International for an "acoustic style" album recording of up to 10 songs. +++ info >



Nouvel album d'Andy Creeggan
Le 24 septembre 2021, Andy Creeggan lancera un album de 13 pistes de pop d'inspiration jazz et classique, proche des musiques du Moyen-Orient et de la samba, une musique moderne et expérimentale. L'album paraît chez Le Grenier musique, un label de disques basé à Moncton. Andy Creeggan propose « Andiwork IV », un album sans barrière linguistique puisqu'il est instrumental. Près de 12 ans se sont écoulés depuis le dernier projet solo de cet artiste établi à Moncton et connu d'abord comme membre fondateur du groupe Barenaked Ladies. +++ info >



SSI Soundstage    
Sound Specialists Inc.(SSI) is looking to partner with bands to provide an avenue for bands to play together in a safe and social distance manner. Full audio, video and lighting production is provided to stream live. For more information or booking availability please contact us on all our social media, click the "Book Today" button on our website or email soundstage@ssiaudio.com +++ info >



@ CHARLOTTE STREET ARTS CENTRE
The Charlotte Street Arts Centre sustains, promotes and develops the arts by providing access to an essential hub of professional resources, facilities and dynamic programming within the New Brunswick community.

For an up-to-date schedule: +++ info >



@ THÉÂTRE DU MONUMENT-LEFEBVREDÉVOILEMENT de notre saison 2021-2022 

 Prévente pour les membres à compter du mercredi 8 septembre à 10:00 (en personne, au téléphone et en ligne)

 Devenez MEMBRE dès maintenant (tinyurl.com/membre-member)

 Vente pour le grand public dès le vendredi 10 septembre à 10:00 +++ info >



@ THE CAP
The Cap, home for live music in Fredericton, now includes an on-site nano-brewery, daytime record retail and beer to go, all accompanied by plenty of seating on sunny or shaded patios! +++ info >



@ THÉÂTRE CAPITOL THEATRE
Le Centre des arts de la scène du Grand Moncton / Greater Moncton Performing Arts Centre

Pour la liste complète des spectacles reporté et/ou annulés CLIQUEZ ICI. // CLICK HERE for the up to date list of rescheduled and cancelled performances.



@ CENTRE DES ARTS D'EDMUNDSTON
Le Centre des arts d'Edmundston, situé dans une ancienne église au cœur du centre-ville, est un espace dédié à la création et à la diffusion des arts. Le Centre offre une programmation artistique variée, de qualité, par l'entremise de spectacles, d'ateliers de création et de formation et d'expositions. Véritable carrefour de créativité, c'est ici que les artistes et le public se rencontrent pour explorer diverses formes d'art. Il est un espace de découverte où la créativité bouillonne. +++ info >



@ CENTRE CULTUREL DE CARAQUET
Le Centre culturel de Caraquet offre gratuitement des locaux insonorisés pour les artistes et enseignant(e)s en musique et chant. 125 pieds carrés par local, un piano droit dans chaque local et autres instruments de musique disponibles sur demande. Pour réservations: 506.726.5001 +++ info >



CATAPULT Arts Accelerator
ArtsLink NB's CATAPULT Arts Accelerator gives New Brunswick artists the tools to be prolific & build sustainable careers. Business skills training, career development, workshops, and mentorship – all in one program. 
FALL 2021 SESSION (ONLINE/SAINT JOHN)OCTOBER 17 – DECEMBER 5SPRING 2022 SESSION (ONLINE/SAINT JOHN)JANUARY 8 – MARCH 6
www.artslinkcatapult.com



East Coast Music Awards + Showcases
Submissions for Awards and Showcasing at the 2022 East Coast Music Awards: Festival & Conference in Fredericton, New Brunswick, May 4 – 8, 2022, are open and closes October 8, 2021 at 11:59 PM. All 2022 Manuals for submissions are available now for review and preparation at ecma.awardstage.com.


Closing the Gap: Impact & Representation of Indigenous, Black & People of Colour
The Canadian Live Music Association (CLMA) and its partners have launched a national research study entitled, Closing the Gap: Impact and Representation of Indigenous, Black, and People of Colour (IBPOC) Live Music Workers in Canada. The study is designed to quantify the impact and representation of the live music community in Canada, and examine the challenges and barriers that impede IBPOC participation within the industry. +++ info >



NEWS FROM FACTOREmergency Support Fund for Canada's Live Music Sector
The majority of companies and organizations targeted by this program are not regular beneficiaries of the Canada Music Fund (CMF); emergency funding for these types of companies and organizations is a recognition of the essential nature of the live music sector in achieving the objectives of the program.The deadline to apply is September 2, 2021, at 5:00pm ET.  +++ info >

 

NOUVELLES DE MUSICACTIONFONDS D'URGENCE 2021-2022   
Les demandeurs des catégories suivantes sont visés par le Fonds d'urgence pour le secteur canadien de la musique devant public : 
Agents de spectacles
Artistes auto-producteurs
Entrepreneurs de services
Festivals de musique
Gérants d'artistes
Producteurs et Diffuseurs de spectacles (promoteurs)
Salles de diffusion +++ info >